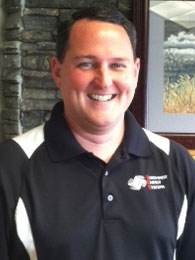 Dan Olson
Northwest Energy Systems
4110 Marblemount Ln.4110 Marblemount Ln., Bellingham WA 98226
360-303-4789
360-734-4328
dan@northwestenergy.com
About
Serving NW Washington as your Comfort Control Specialist for almost 44 years.
Northwest Energy Systems started as a welding shop in 1976 and was called Rite Weld Company for many years.
Over the years the company became more involved with the heating systems and installations, until finally welding was discontinued completely in 1993. After the original owner retired it was decided to change the name to something that more matched the business and thusly Northwest Energy Systems was born.
Since 1976 Northwest Energy Systems has been evolving with the technology required to support, design, build, install, service and maintain anything from basic residential HVAC to complex facility systems. It is this unique ability to apply our vast experience which allows us to stand out above our competitors.
Today, we look to the 21st century with confidence and eager anticipation. While the future includes high-tech equipment and a growing number of services, we combine the latest technologies and good old fashioned personal service.
Owner Dan Olson says "We get excited as efficiencies have increased and technology advances, we look forward to installing high-efficiency equipment in your home that will save on your pocketbook and brag to your friends and family about it!"