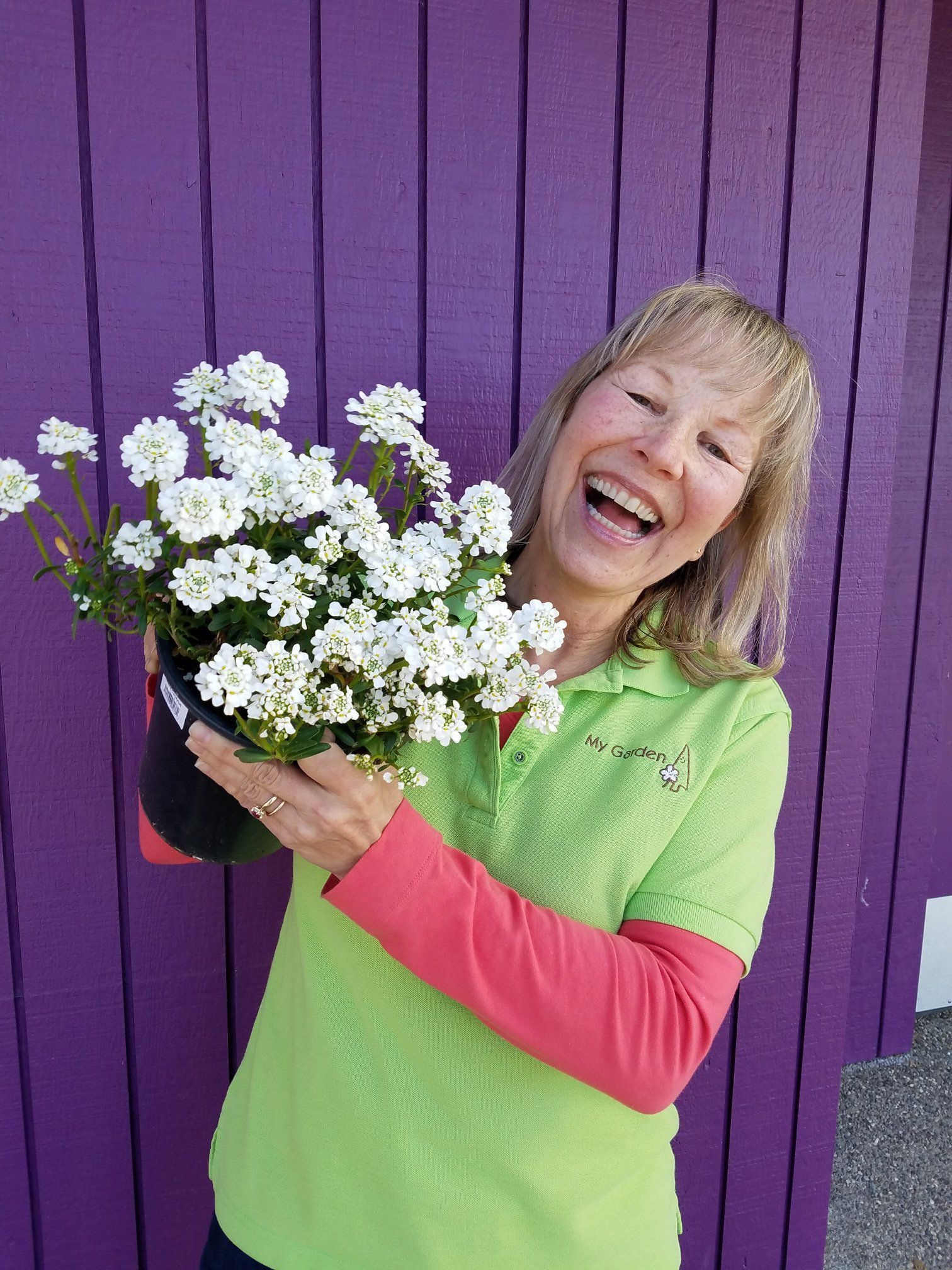 Jenny Gunderson
My Garden Nursery
929 E. Bakerview Rd, Bellingham, WA 98226
206-300-1816
360-366-8406
mygardennursery@gmail.com
About
My Garden Nursery is the colorful and fun garden center on East Bakerview Road in Bellingham.
Whether you are a new gardener or a professional, My Garden has something for everyone!
Fresh and healthy annuals, perennials, herbs, veggies, trees, shrubs, and berries can be found displayed in unique and fun ways on 4 beautiful acres! Choose from hundreds and hundreds of glazed, cedar, metal and terra cotta planters and tropical plants in the Jungle plus the Cactus Room full of succulents and cactus up to 6′ tall. You will find everything you will ever need to keep your indoor and outdoor plants happy. While you are at My Garden Nursery check out the Purple Flamingo Cafe Food Truck. Hot and cold beverages, panini sandwiches, hot donuts and fresh salads are available daily!